NEW BONEMODELHOLDER – FOR A NEW WAY OF TEACHING AND LEARNING! 🎯
From BoneModels we are pleased to introduce you our newest invention, the product that will change the way of teaching and learning all around the world, the BoneModel-Holder.
As we all know, when we do a workshop, holding the model and working simultaneously is complicated, even more so if we have to retract flaps and record what we do. That is why we have designed the BoneModel-Holder to facilitate the instructor and the students' work during the workshops.
The biggest advantage? You can customize your own BoneModel-Holder so it fits your necessities.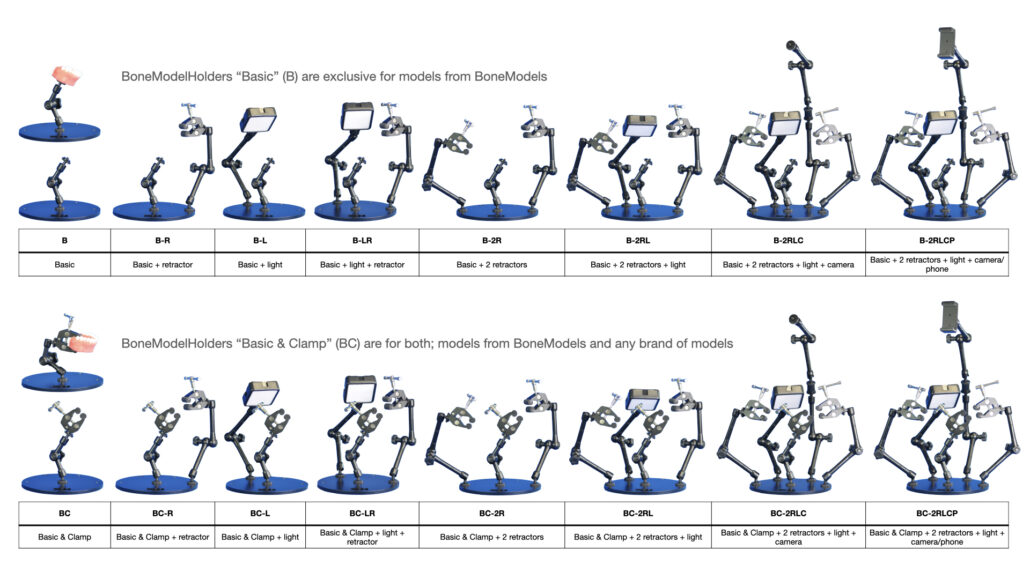 Start from the basic model and add all the extras you want. (We recommend you to use it with compact cameras such as the Sony Alpha or similars)
If you are interested in one of these or you want any information about them don't hesitate, contact us via email. You can find us on: info@bonemodels.es
As we always say, with BoneModels your workshop will never be the same, make the difference.